Discover stronger, glowing, balanced skin.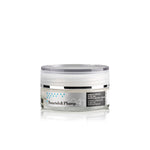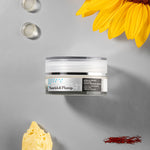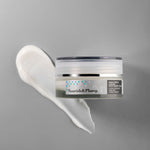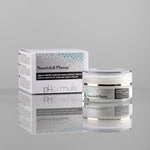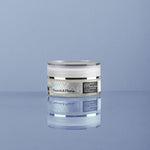 24h
Nourish & Plump
Urban Proof Sublime Moisturizing Cream
This advanced-performance formula, with high molecular hyaluronic acid and functional, botanical ingredients which helps restore the skin's natural moisture levels, deeply hydrates and restores glow.
Antioxidants, including Saffron, and Vitamin E shield and protect the skin against every day external aggressions.
A powerful, global skincare ally.

Dermatologically tested for all skin types.
Saffron extract: a precious spice rich in antioxidants, recognised for its protective, brightening properties. [16]
An active blend of humectants that mimics the natural moisturising factor (NMF), with moisturising and emollient properties. [4]
High molecular weight hyaluronic acid: fundamental component of connective tissues known for its firming, elasticising, nourishing properties. It stimulates collagen production and gives radiance and elasticity to the skin. [1]
Shea butter: emollient and antioxidant properties. [5-17]
Natural Vitamin E: a blend of tocopherols known for their antioxidant properties, derived from sunflower oil that is rich in natural squalene. [5-6]
INCI
Aqua [Water], Caprylic/Capric Triglyceride, Glycerin, Glyceryl Stearate Citrate, Butyrospermum Parkii (Shea) Oil, Propylheptyl Caprylate, Glyceryl Stearate, Sodium Hyaluronate, Cetearyl Alcohol, Sodium PCA, Fructose, Crocus Sativus Flower Extract, Sodium Lactate, Niacinamide, Glycine, Urea, Inositol, Lactic Acid, Helianthus Annuus (Sunflower) Seed Oil, Tocopherol, Sodium Polyacrylate, Sodium Stearoyl Lactylate, Sodium Lauroyl Glutamate, Acacia Senegal Gum, Caprylyl Glycol, 1,2-Hexanediol, Squalene*, Xanthan Gum, Parfum [Fragrance], Tetrasodium Glutamate Diacetate, Diethylhexyl Syringylidenemalonate, Propanediol, Sodium Benzoate, Tropolone, Beta-Sitosterol, Sodium Hydroxide, Potassium Sorbate. *from olive oil
EVERYDAY USE Apply evenly on the face, neck and décolleté, morning and evening. Massage gently into skin.
INTENSIVE USE For an ultra-intensive treatment, apply a generous layer of cream and leave on for 15 minutes. If necessary, remove product excess with a tissue, without rinsing.
SPECIAL TREAT Apply to prep, smooth and hydrate skin before applying make-up.
SKINCARE EFFICACY TESTS
Tests carried out using advanced technologies* have shown that Nourish & Plump 24h cream increases hydration levels by an average of 19% within an hour of application. After 15 days of treatment, skin hydration increases by +25%, rising to +28% after 30 days.
Wrinkles are reduced: after 30 days of treatment with Nourish & Plump 24h serum, lengths are reduced by 42% and widths by 15%, while depths are reduced by 13%.
*Efficacy tests conducted using advanced technologies, on 6 women and men who applied Nourish & Plump 24h cream twice a day for 30 days
RESULTS
After 30 days of treatment*, the skin looks hydrated, supple, nourished, radiant and firm.
"Moisturises and makes the skin glow, delivering a feeling of comfort all day long."
"I noticed an improvement in hydration and skin tightness from day one."
88.2%* would also use the product in the future
"The light, fast-absorbing formulation makes it easy to use…. Skin looks noticeably more supple all day long. I've noticed that the flaking skin I was prone to on my forehead, nose and around the lips has disappeared"
82.3%* state that the cream is perfect for daily 24h hydration, providing deep nourishment to skin
*Self-assessment questionnaire delivered to 17 women and men who applied Nourish & Plump 24h cream twice a day, for 30 days
Works with
For enhanced performance, perfect your Beauty Routine with the Nourish & Plump 24h moisturizing cream.
For stronger, glowing, balanced skin, prepare skin using the Restore & Calm 00 pH spray and create the perfect synergy by applying one or more serums, following our Map & Apply Methodology.